Welcome to Century 21 Nugget Realty!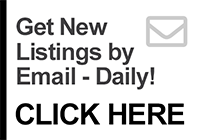 Buying or selling your home should be a memorable and pleasant experience. Real estate is one of the largest and most exciting investments you can make.
Here at CENTURY 21 Nugget Realty we want to help you find the communities and properties which suit you best. Should you also need assistance valuing and selling your home, we would be delighted to help.
Our clients have come to expect only the best from our team. At CENTURY 21 Nugget Realty we continue to deliver this standard by adhering to a basic yet consistent set of values. We believe in an open dialogue with our clients and recognize the importance of taking the time to make sure we understand your goals and adopting them as our own. Attracting top-notch real estate professionals allows us to maintain this high standard.
We believe in helping our team offer excellent service to customers. Shared beliefs and hard work contribute to excellence. Years of experience, market knowledge and the latest in real estate marketing is what you can expect from our office. We are a strong, vibrant and global real estate family. We strive every day to deliver unsurpassed market intelligence and insights. Our network of over 140,000 agents in over 8,000 offices worldwide is your edge.
Our company pledge is to provide you, the Client, with the highest standard of professional real estate service. On our site you will be able to find everything you need to buy or sell a home, as well as learn about the market value of homes you may own in the area. Please contact us today so that together we can begin this exciting journey. We look forward to servicing all of your real estate needs.
This website allows you to search for homes or information on buying or selling from the comfort of your office, home, car or virtually anywhere you have access to the internet so please relax...take a stroll through our pages and then give us a call. We are your Real Estate Champions.
Featured Real Estate Listings
Contact Us
Please let us answer your Real Estate questions. We will get back to you just as soon as we possibly can.